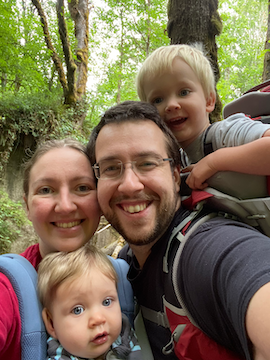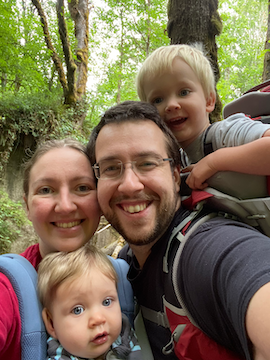 I'm a software engineer working on distributed storage technologies at Qumulo. Previously, I spent a few years working on scalability and latency improvements for the Azure cloud. I graduated from Brown University with a B.S. in Computer Science in 2013.
I love computer systems! I've spent a few years working on high-performance cloud storage and networking systems. Back in college, I studied computer graphics, operating systems, networks, game engines and more. I also love to learn and to teach. (You only truly grok something if you can explain it to someone else.)
When I'm offline, I enjoy going on road trips throughout Washington state and hanging around outdoors with my wife and our little boys.
On the Web
You are here! Where I practice writing, usually tech-related stuff.
Where any of my hack projects ended up, long before I had kids :-)
A webcomic about science and math I drew and co-authored in high school.
On My Bookshelf